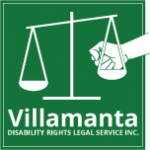 IMPORTANT INFORMATION FOR VILLAMANTA CLIENTS AND FAMILIES
As you know, there is ongoing and growing concern about the spread of COVID-19, also known as Coronavirus.
This is impacting on us here at Villamanta, and as a disability legal service, we have very specific vulnerabilities:
We support many people with suppressed or vulnerable immune systems
Many of our services happen in group settings, such as attending VCAT and large meetings
Our clients are likely to be greatly affected by the current restrictions and availability of resources.
While none of this means we need to panic, it does mean that we need to respond responsibly in line with government and medical advice and begin planning for a potential worsening of the situation. We urge you to stay vigilant.
What is Villamanta doing to create a safe environment?
We will continue to provide our services however, we will not be providing face to face services at this time. This includes meeting with clients and attending hearings.
We have cancelled all onsite meetings and video/teleconferencing will be utilised instead.
Our staff will also not attend non-essential meetings or training at external sites.
Staff will engage in their work from home.
If you are concerned that you or your loved one may have contracted the virus:
The national 24/7 hotline triages people with respiratory symptoms and those who are concerned about contact with a possible Coronavirus case. If you think you may be infected you can call the triage hotline on 1800 020 080.
Telehealth Services Available
Telehealth services will be available for people who:

are self-isolating according to medical advice

have chronic health conditions or who are immunocompromised

are parents with new babies

over 70 or are Aboriginal and/or Torres Strait Islander and over 50.

People in isolation or quarantine for Coronavirus can see any eligible health provider through new telehealth items.
Patients in vulnerable groups can also see a health provider via telehealth for a non-Coronavirus matter if they have seen that provider face-to-face at least once in the previous 12 months.
You can visit this website to find your local medical providers: https://www2.health.vic.gov.au/hospitals-and-health-services/rural-health/telehealth/about-telehealth or call (03) 9096 1405 for more information.
What are the next steps?
We are meeting regularly with staff, senior management and our Board of Management to discuss the current health advice and the impact on our service.
As always, you should feel free to call your usual Villamanta contact or the general office number (03) 5227 3338 in relation to your matter at this time.
For any new legal matters or for general legal advice, our free advice line 1800 014 111 is still operating between the hours of 1-3pm Monday-Friday.
We will be continuing to monitor the information provided by the government to ensure the best response in keeping people safe and infection free.
Useful information and resources
Department of Health and Human Services: https://www.dhhs.vic.gov.au/victorian-public-coronavirus-disease-covid-19
NDIS and disaster response: https://www.ndis.gov.au/understanding/ndis-and-other-government-services/ndis-and-disaster-response#er
Please stay informed and safe.
Kind Regards

Deidre Griffiths
Principal Solicitor & Executive Officer